September 20, 2009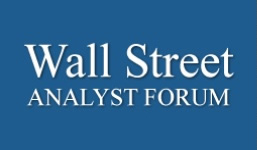 Gerald Scott of Wall Street Analyst Forum approached us to redevelop his firm's web site offering information and registration serivices for analyst conferences for NYSE/NASDAQ/AMEX corporations in New York, Boston and London.
We just relaunched the web site about a week or so ago. We strived to create a web site design that fits what Gerald had in mind for the redesign. He provided us samples of work that we were to emulate for his new design. He wanted a simple design that acts as a marketing site for the analyst conferences they hold. The site also needed to make it easy for both companies signing up to present and people planning to attend to get the information they needed and/or registered.
Check out the web site at Analyst-Conference.com and let me know what you think so far. Feel free to make any suggestions for improvement. Gerald and I would really appreciate it!
Please contact us if you would like more information regarding our web design services.